Commonsense Conservative for Ohio
Meet Rob
Rob Portman was first elected to the United States Senate in 2010, winning by 18 points. He was reelected in 2016 by an even more impressive 21 points, winning 84 of Ohio's 88 counties and receiving over 3.1 million votes – the second highest vote total for any elected official in Ohio's history.
Rob has built a reputation in the Senate as a conservative leader who can bring people together to deliver results. President Trump has signed dozens of Portman's bills into law, including legislation to combat the addiction epidemic, curb human trafficking, help people better save for retirement, and support members of our military and their families. Rob's leadership was critical to Congress passing the historic tax cuts and tax reform, and his strong and steadfast support publicly and behind the scenes helped send Justices Neil Gorsuch and Brett Kavanaugh to the U.S. Supreme Court. Rob has an A rating from the NRA and a 100% rating from National Right to Life.
Prior to his service in the Senate, Rob served Ohio and our nation as the Director of the Office of Management and Budget, the United States Trade Representative, and a member of the House of Representatives representing Ohio's diverse, seven-county Second Congressional District.
Rob is a small business owner and grew up in a small business family, where he learned early on the value of hard work, leadership, and fiscal responsibility. Rob was born and raised in Cincinnati, where he still lives today with his wife Jane and their dog Huckleberry. Together they have three children: Jed, Will, and Sally.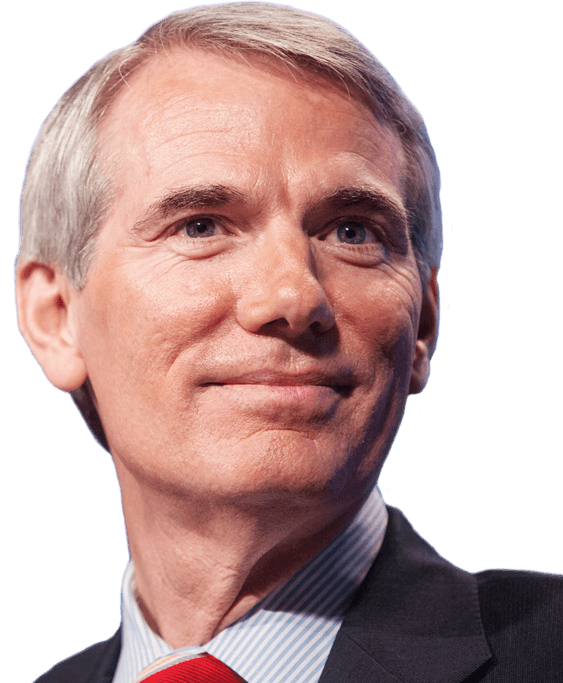 Chip in now to keep the Republican Senate Majority!